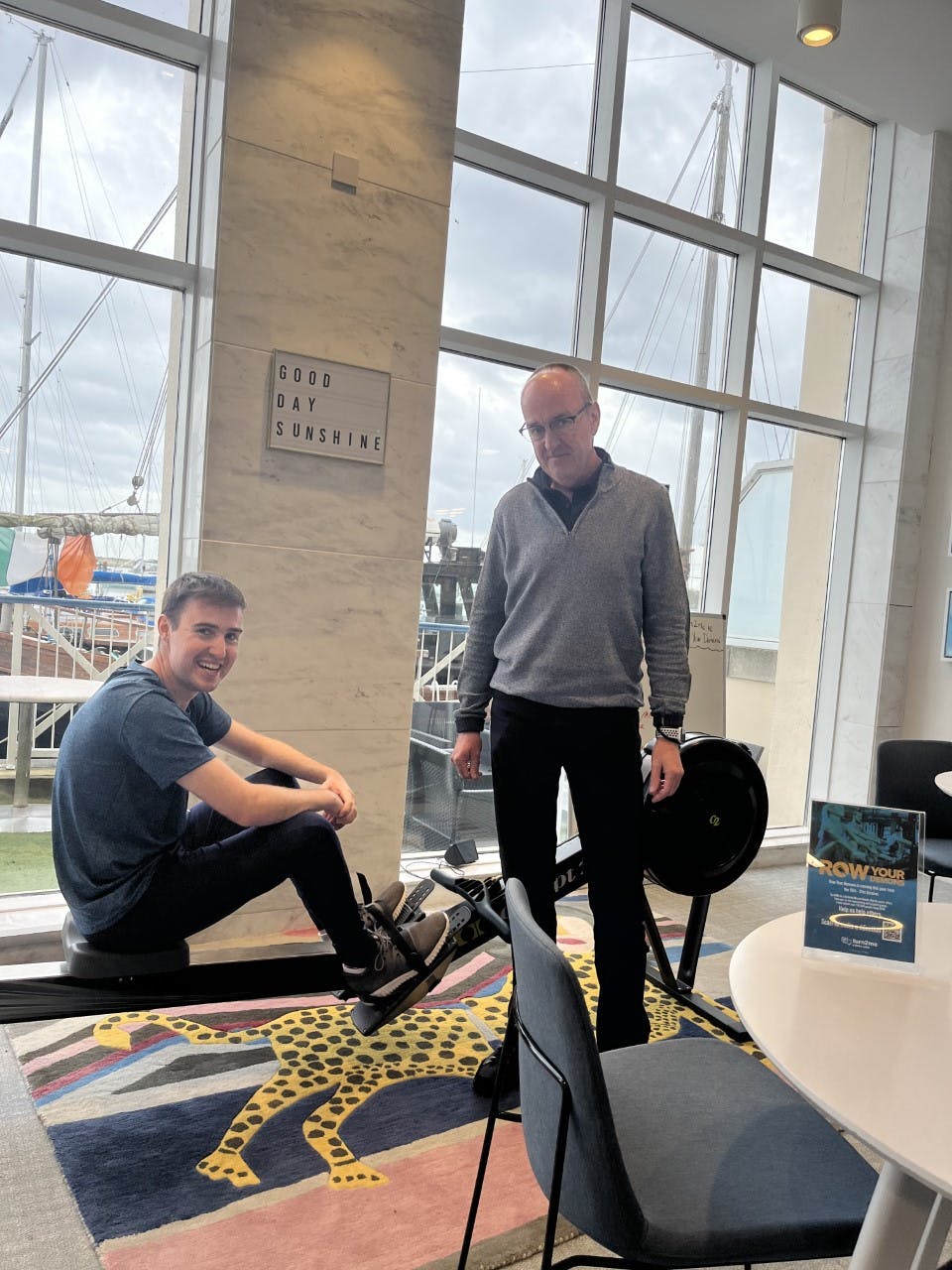 Rowing Challenge in aid of Turn2Me.ie
2022-10-13
On October 13th we held a rowing competition in aid of Turn2Me.ie
Turn2Me.ie is a national mental health charity that provides counselling and support group services. The charity was founded in 2009 by the Scollard family who lost their brother to suicide. Turn2Me.ie provides a range of mental health services online. This weekend they are running their second Row Your Demons event. The event kicks off on October 15th at midday in Dublin City Centre.
Turn2Me.ie provides a range of mental health services online.
On Wednesday 12th October we ran our own rowing fundraiser to raise money towards this very worthy cause. Our members took part in a rowing competition to see how many metres we could collectively row as a community. 17 members took part and together we collectively racked up 63,085 metres during the day.
Thank you to all of our members for participating and donating towards this great cause.  Please use the QR code below to continue donating.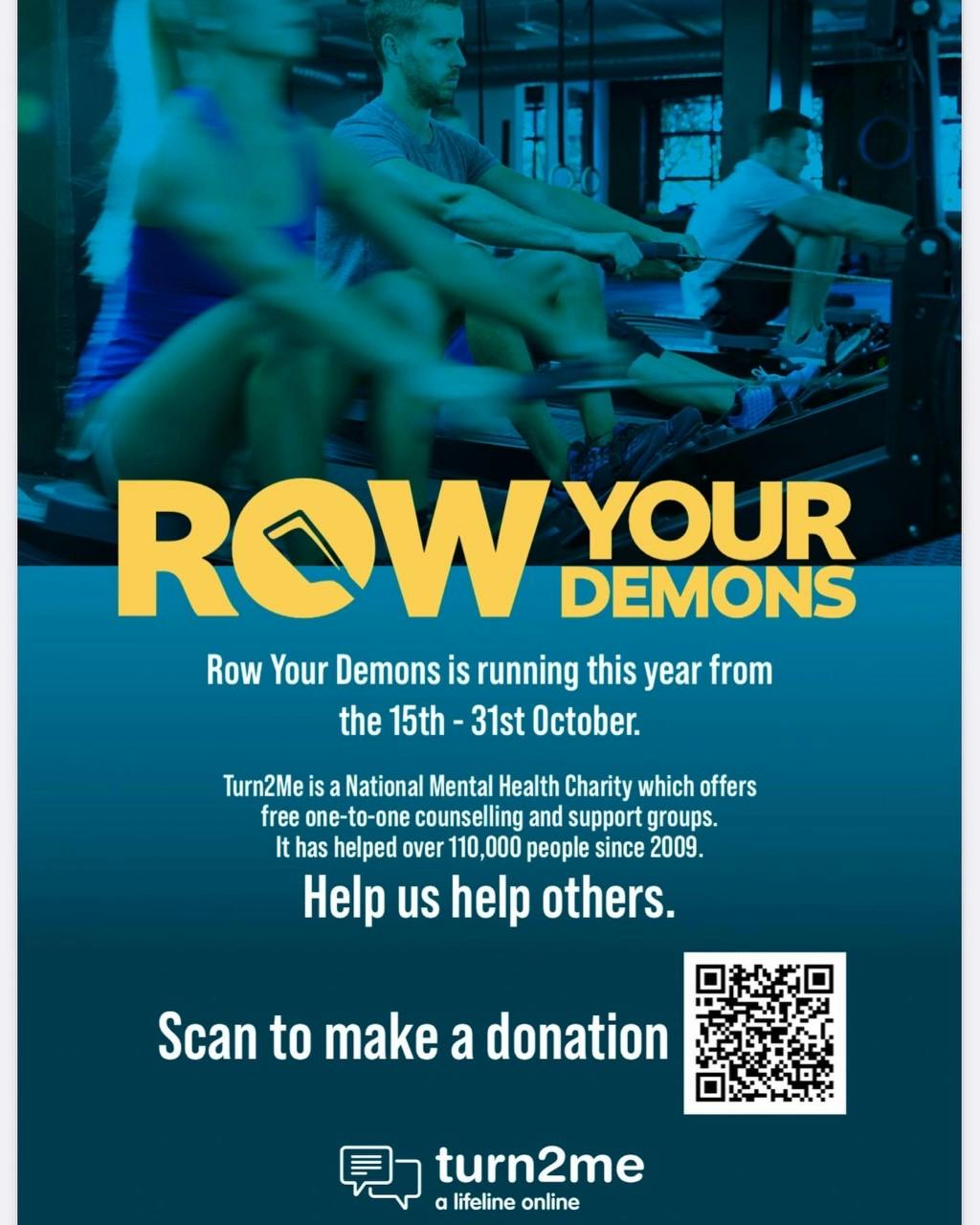 We offer the ability to book a daily hotdesk or meeting room instantly online. If you would like to subscribe to a recurring membership or an office plan, you can reach out for a quote
Get In Touch
We've created The View as we truly believe work is changing. Work well in the ideally located, picturesque village of Malahide overlooking breathtaking views of Malahide Marina and Lambay Island.
Contact our manager Aoife on 01-845-6179.