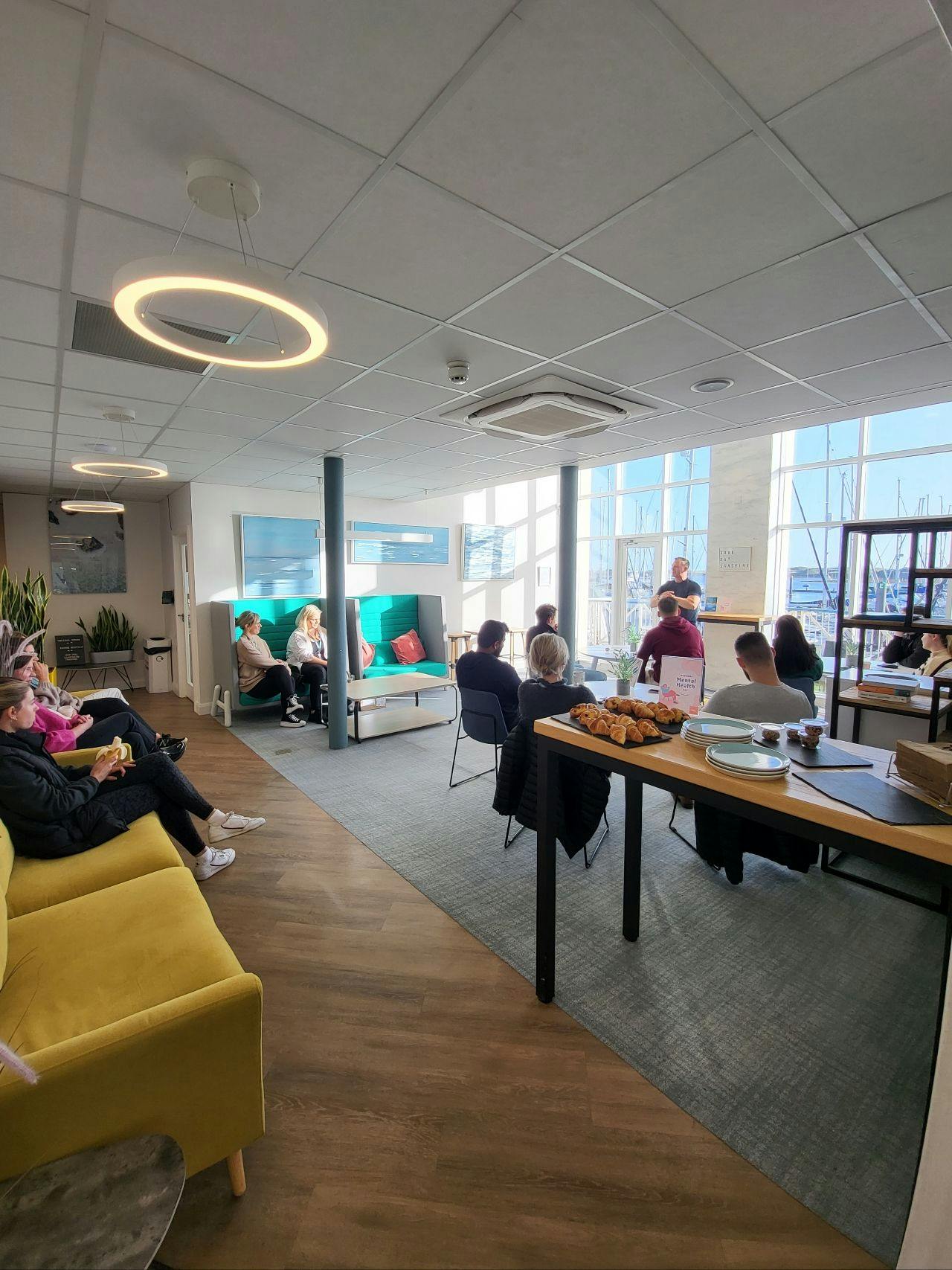 World Mental Health Day 2022
2022-10-12
On World Mental Health Day Eoin Lacey gave a wellness talk to our members.
Each year October 10th is World Mental Health Day. World Mental Health Day is a day for us to focus on spreading awareness about the importance of mental health. A day to celebrate how far we have come in the stigma surrounding mental health, and to focus on the work still left to do. It is a day to consider how we look after our own mental health and how we support those we care about.  
To spread awareness and to mark the importance of mental health awareness Eoin Lacey joined us on Monday morning to give a wellness talk to our members. Eoin Lacey is a performance consultant focusing on coaching, performance and medicine education. Eoin discussed many aspects of wellness including mental, physical, nutritional, and how all of our actions everyday affect how well we feel.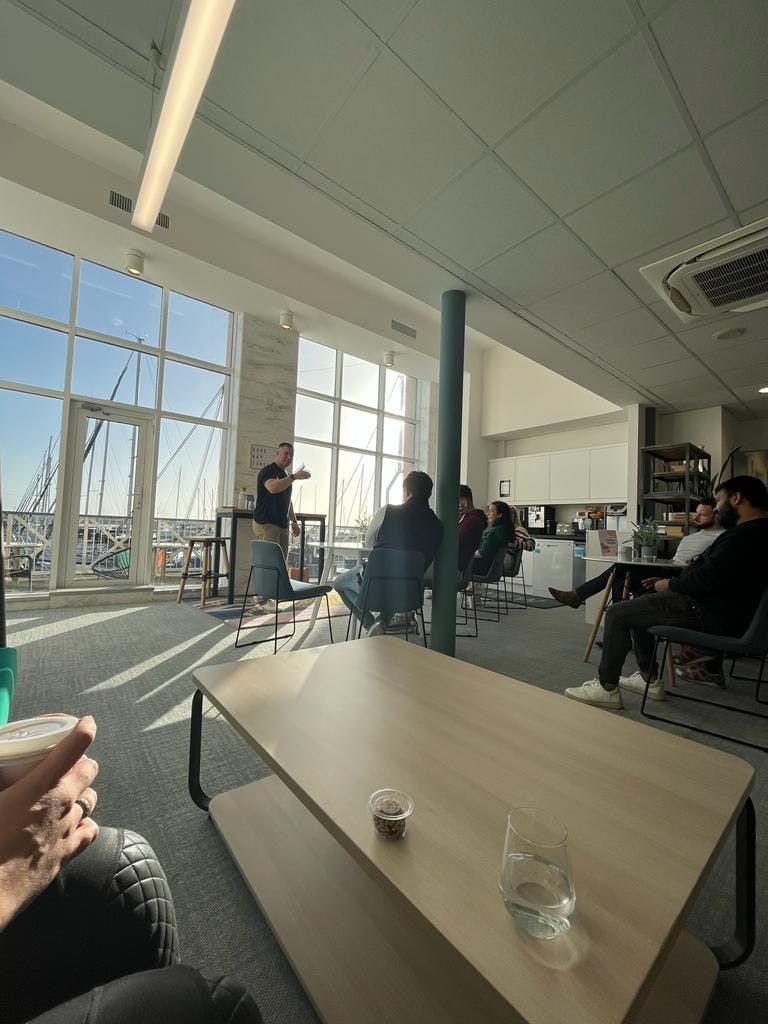 Eoin detailed the importance of nutrition, drinking water & exercise, but also the importance of daily habits. How our morning and evening routines affect how we feel and how we need to make time for downtime too, whether it be meeting friends for a coffee or getting a massage. We discussed the impacts our phones and nightly scrolling have on our sleep and overall well-being. We also discussed our daily stresses and what we can do to manage our downtime more efficiently.  
Our ethos at The View is Work Well.We provide a productive workspace for our members to work well; efficiently and to the best of their ability. Our Autumn Work Well program is focused on bringing more insightful discussion like this to our members. Tips & tricks we can all use throughout the work day and beyond, with the aim of improving a work-life balance.  
Eoin detailed the importance of nutrition, drinking water & exercise, but also the importance of daily habits.
Thank you to Eoin for taking the time to spend the morning with us and for sharing your knowledge. Thank you to Puck Burger for providing a light breakfast on World Mental Health Day. We are continuing our World Mental Health Day celebrations this week with our Row Your Demons challenge on Wednesday 12th October in connection with Turn2Me.ie's event this weekend, and Yoga with Niamh McCarthy on Thursday 13th October.   
Eoin Lacey is based in ISI in the marina and can be contacted through his website – www.eoinlacey.com  
We offer the ability to book a daily hotdesk or meeting room instantly online. If you would like to subscribe to a recurring membership or an office plan, you can reach out for a quote
Get In Touch
We've created The View as we truly believe work is changing. Work well in the ideally located, picturesque village of Malahide overlooking breathtaking views of Malahide Marina and Lambay Island.
Contact our manager Aoife on 01-845-6179.